---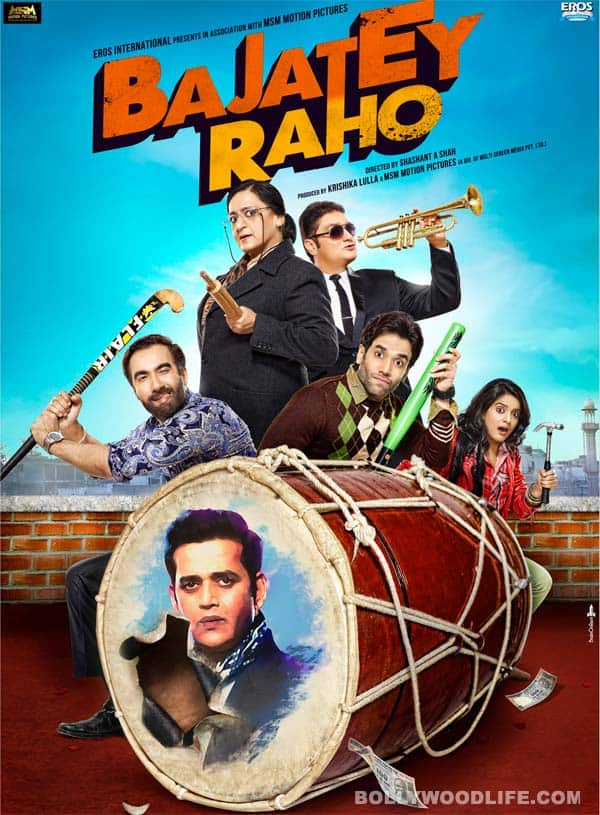 Now this one's a comic thriller with an ensemble cast.

Will the audience 'bajao taali' after watching the film or 'bajao' (pan) the film itself ?.

Our in-house expert and ace astro-numerologist Bhavikk Sangghvi predicts the fate of this Eros International joint venture:

"The title 'BAJATEY RAHO' is adding up to Number 30 – this octave of Number 3 (Jupiter) is neither fortunate nor unfortunate. It indicates strong mental faculties of a person. But that person will have the tendencies to put all materials things on one side – not because one has to, but because they wish to do so. Hence this number can be powerful or indifferent depending upon the will or desire of that person" explains Bhavikk.

"As per the numerological meaning derived, it seems this film will mainly click with its target audience who like to watch light hearted comedies with a dose of thrilling moments" predicts Bhavikk.

"As far as the performances go, be it Tusshar Kapoor (20th November 1976), Vinay Pathak (12th July 1968), Ranvir Shorey (18th August 1972), Vishaka Singh (20th October 1986), Ravi Kishan (17th July 1971) and Dolly Ahluwalia will all give their best shot and do full justice to the hilarious and funny situations thrown in" he adds.

"But alas, the release date of the film which is set on 26th July 2013 is a day primarily ruled by Number 8 (Saturn) which indicates hardships, struggle etc. and in spite of the cast giving earnest performances, the business of the film purely from the box office viewpoint looks a bit discouraging" he adds.
---
Bhavikk Sangghvi is a renowned astro-numerologist.
He can be reached at: www.bhavikksangghvi.com

---
Latest Star Gaze »
More Star Gaze ...
---