---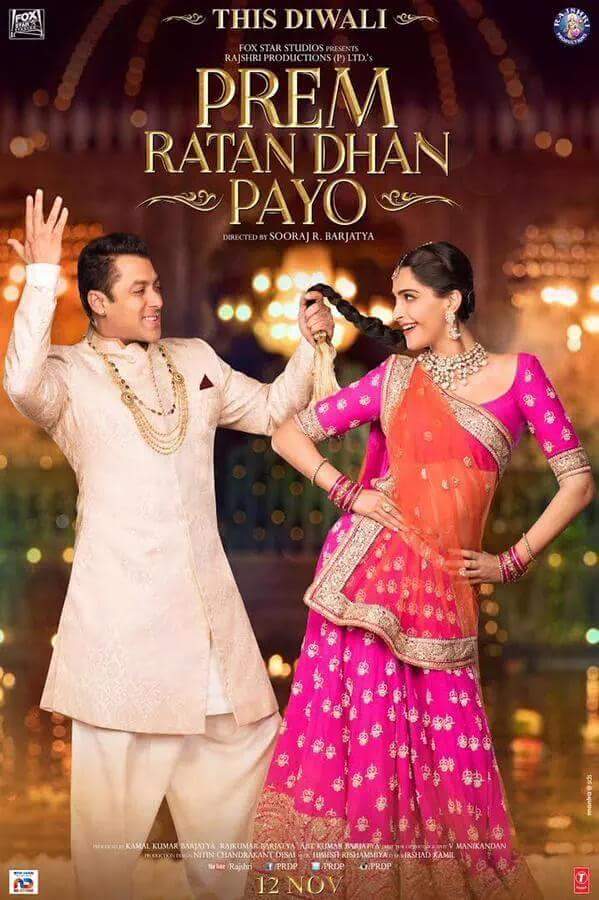 Now this one's a romantic drama film from the house of Barjatya's bringing back the collaboration of Sooraj Barjatya and 'Prem' (aka Salman Khan) after 16 long years.

The music has been liked by the audiences while the promos give a typical family film feel with all the right ingredients during this festive season. But the big question is - will they deliver another blockbuster?

Our in-house expert and ace astro-numerologist Bhavikk Sangghvi predicts the fate of this Rajsri Productions and Fox Star Studios joint production:

"The title 'PREM RATAN DHAN PAYO' adds up to Number 64 - an octave of Number 1 (Sun) which is a number of contradictions. It symbolizes a person of great promise and possibilities who is likely to see all taken away from him unless he carefully arranges for the future. It also indicates loss through trust in others, opposition and competition in trade, danger of loss through law and the likelihood of having to begin life's road over and over again" explains Bhavikk.

"As per the numerological meaning derived, it seems the film will mainly appeal to its target audience (family going crowds); while the youth may want to stay away from this overtly sugar-coated drama with 'rona-dhona' etc" predicts Bhavikk.

"Plus, the release date of the film - 12th November 2015 is a day primarily ruled by Number 3 (Jupiter) which has a direct clash with Number 1 (the title vibration); and that may dent its overall business after the initial euphoria is over".

"Having said that, the fate of most films rely heavily on the personal 'stars' (read luck) of its main protagonists and in this case Salman's (27th December 1965) and Sonam's (9th June 1973) fortunes are in top form right now and that itself will ensure a bumper week making it a potential blockbuster".

"As far as their pairing is concerned; it will be liked a lot by everyone as they will share a cute chemistry on-screen" he adds.

"Last but not the least, as for star-director Sooraj Barjatya (22nd February 1964), his work will once again be appreciated for rooting for Indian joint-family system and keeping our morals intact; but the film may fail to create a 'cult' status like some of his previous works which can be termed as classics" he adds further.

"Overall, for producers Ajit Kumar/Kamal Kumar/Rajkumar Barjatya and Fox Star Studios; it will prove to be a decent profitable venture" signs off Bhavikk on a positive note.
---
Bhavikk Sangghvi is a renowned astro-numerologist.
He can be reached at: www.bhavikksangghvi.com

---
Latest Star Gaze »
More Star Gaze ...
---